ASANTE VICTOR (Senior Manager, Research & Planning)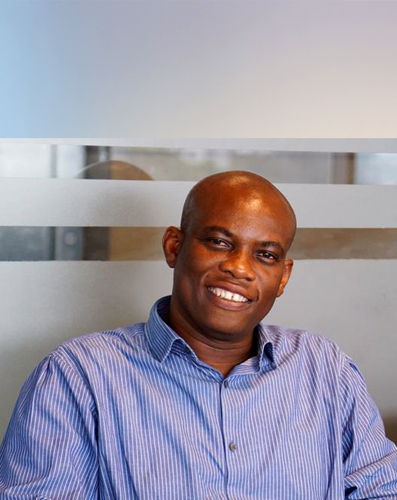 Mr. Victor Asante is a Development Professional with specialization in Monitoring and Evaluation and Research. Currently, he heads the Research Monitoring and Evaluation Department of GIFEC, where he successfully coordinated the first nationwide Household Digital Divide Survey in 2012.
He has also been involved in other developmental activities. His recent work is coordinating the advocacy for the implementation of the Voluntary Principles on Security and Human Rights (VPS) in the extractive sector in Ghana. He is a key member of the inter-ministerial steering committee established to develop the Ghana Country Action Plan for the VPS implementation in Ghana.
His key strengths include designing Results-Based monitoring and evaluation frameworks using logical frameworks and other evaluation models.
Mr. Asante holds a Master of Arts degree in Development Studies from the Institute of Statistical, Social and Economic Research (ISSER), University of Ghana in 2008. He also holds a post-graduate certificate in Monitoring and Evaluation from the Ghana Institute of Management and Public Administration (GIMPA) in 2012.
Additionally, he has a Bachelor of Arts degree with a major in Political Science from the same University and a Diploma in Communication Studies from the Ghana Institute of Journalism.
Victor has participated in several capacity building courses and conferences both locally and abroad. Some of the notable ones are Regulatory Impact Analysis using Cost-Benefit Techniques, USA, Qualitative Data Analysis, and Brazil, Outcome Mapping for Programme and Project Planning and Monitoring, Ghana, and Environmental Impact Assessment course for consultants among many others. He was nominated for the Young Scholar award programme for ICT researchers by the Yuan Ze University in August 2015.
He is a member of the Ghana Monitoring and Evaluation Forum (GMEF), and the Rotary Club, Accra-Labone branch.